It's pretty cold out today, so that means we're getting closer to those long days cooped up inside – Halloween may be over – but that's still a pretty scary thought. So, here are two of my favorite indoor activities here in Astoria that you might want to keep on your radar for those colder days ahead!
Bounce 'N Play Astoria
We're always looking for fun new indoor spots in the city—and we just found one of the coolest ones yet. Located in Astoria, just a few blocks north of the Ditmas Boulevard subway station, the new Bounce 'N Play offers everything from three different bounce structures to an indoor jungle gym. Here's what to expect during a visit to the 6,000-square-foot spot:
Bounce and climb your heart out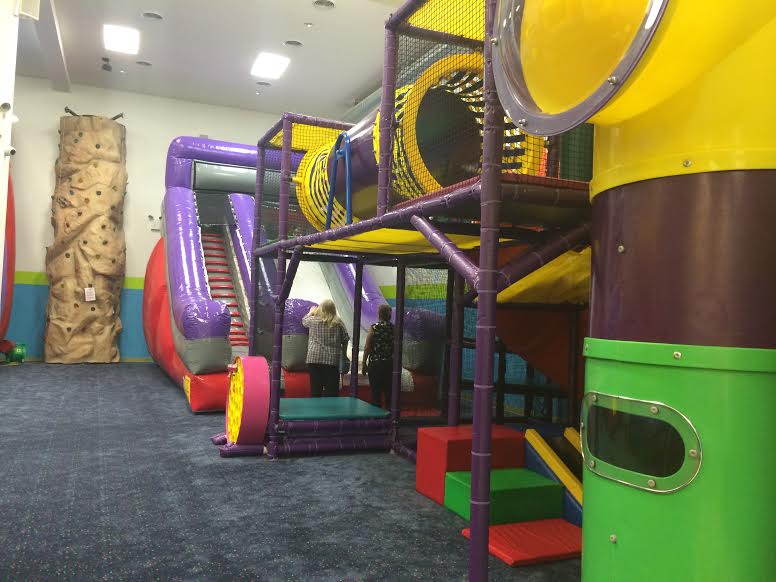 The indoor gym truly offers something for everyone—there are multiple bounce structures, a rock climbing wall (available for scheduled sessions), a toddler area, an indoor jungle gym, and even a room for birthdays and classes. The toddler area (ages 6 months to 4 years) has plenty of seating for parents so they can sit and relax while their kids explore. Highlights of the room include a tunnel, tree, kitchen and train set; there's also a small carousel for babes to take a spin on (tokens are additional). If you feel a bit uncomfortable letting little ones climb around in the large inflatables, don't fret—the staff is extremely attentive and helpful with younger children.
Take part in open play or sign up for a membership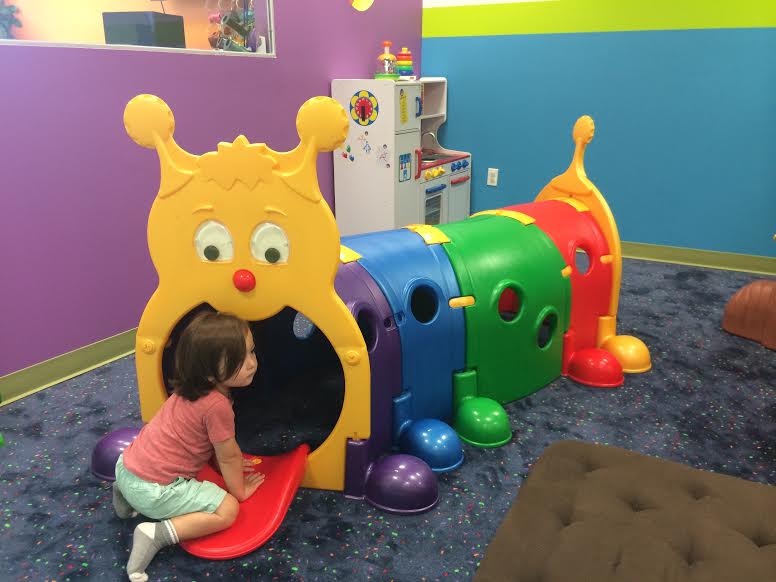 Throughout the week, the space offers open play time—check the calendar for specific dates and times. (The spot is sometimes closed for parties or play dates; parents can call in advance and book a private play date with four friends for no additional fee!) If you love the place as much as we do, you can sign up for a membership to get unlimited open play sessions for the rest of the year —it's only $65 and for kids of all ages. Family Open Play Nights started in September and include an open buffet and unlimited drinks during the two-hour open play slot ($12 for kids under three, $17 for adults and children four and up).
Enjoy spacious stroller parking and other insider tips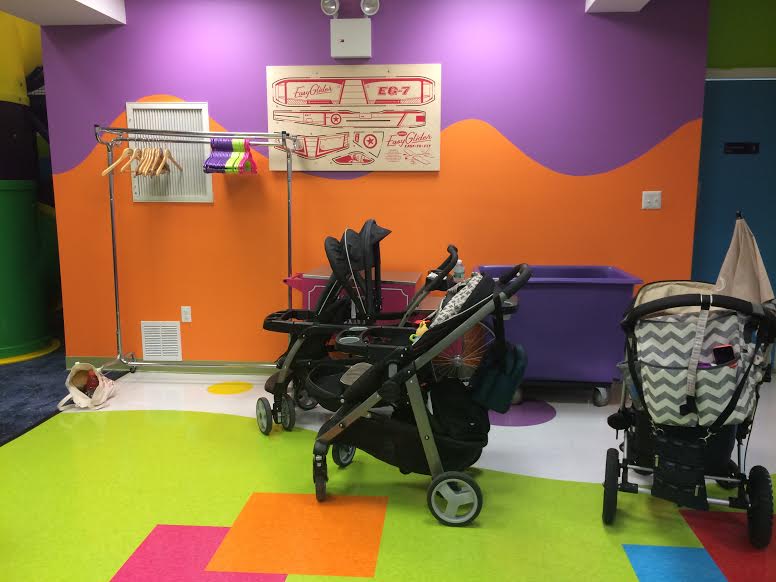 One of our favorite features—there's tons of space to park your stroller and hang coats and bags! Reminder: Socks are required inside the play area. If you forget, they sell them for $1.50. There are a few token items in the toddler area, including a carousel and air hockey table, so bring along some money in case the kids want to play a game. Also, outside food and drink aren't allowed it, so snack on the walk there.
Host your child's party at the indoor space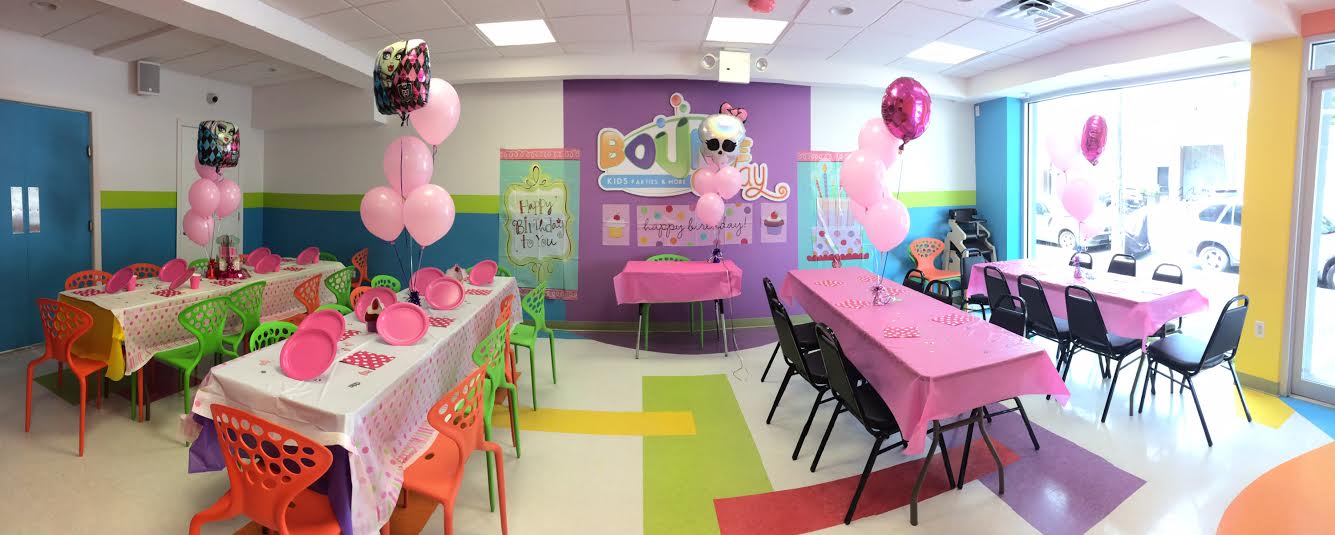 Bounce 'N Play has a large party room that's available for birthday celebrations. There are tons of packages and themes to choose from; fun add-ons include cosmic bounce, laser light shows and karaoke. You can even have the party catered from local restaurant Bubba's Bistro, making the entire planning process seamless.
Hours, Admission & Directions
Location: 20-21 Steinway Street, Astoria, Queens
Admission: $12 per child (two adults included per child; additional adults, $5 each).
Hours: Mondays, Wednesdays and Fridays 1–6 pm; Tuesdays and Thursdays 10am–6pm.
How to get there: Take the N or Q train to the Ditmars Blvd. stop in Astoria.
---
Chuck Jones Animation Exhibit at the Museum of the Moving Image:
Take a walk back in time to your own childhood at the new "What's Up, Doc? The Animation Art of Chuck Jones" exhibit at the Museum of the Moving Image (it runs through January 19, 2015). Little ones will get to see Bugs Bunny, Daffy Duck, and Wile E. Coyote (among others) up close, and learn about the lives of the characters their parents grew up with. Here's what to expect:
Look at tons of illustrations, animations and storyboards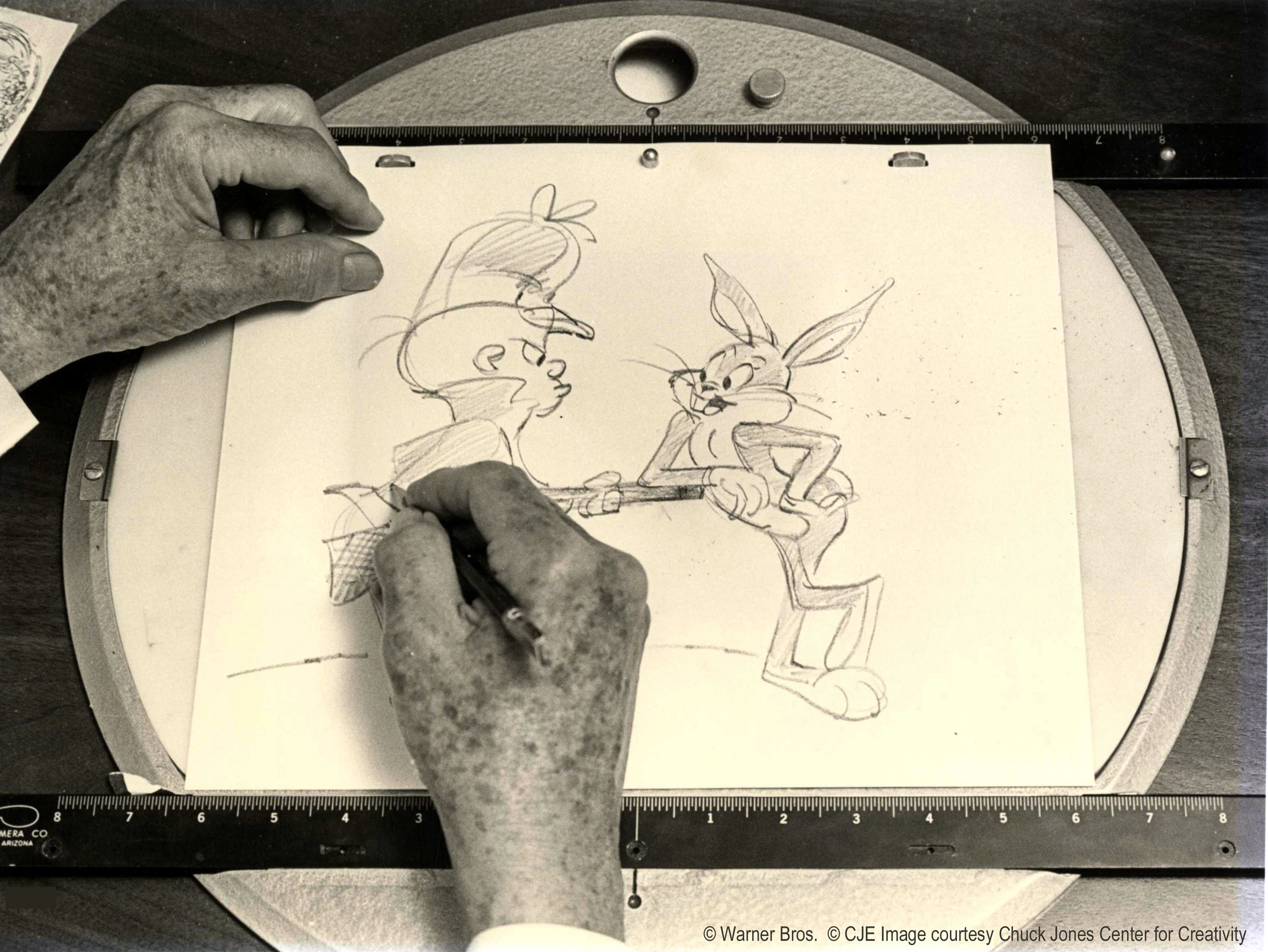 In the main exhibit area, you'll be able to view over 136 original sketches and drawings, storyboards, production backgrounds, animation cels, and photographs that portray how Chuck Jones created some of the coolest cartoons in history. There are also 23 animated films and a short documentary to view on projection screens and monitors throughout the exhibit. You will also be able to see rare artifacts such as production sheets from Duck Dodgers in the 24½th Century, and animation cels from Dr. Seuss' How the Grinch Stole Christmas. There is even a behind-the-scenes audio of Jones directing Mel Blanc (voice of Bugs Bunny) and Arthur Q. Bryan (Elmer Fudd)!
Watch Chuck Jones' favorite 'toons on the big screen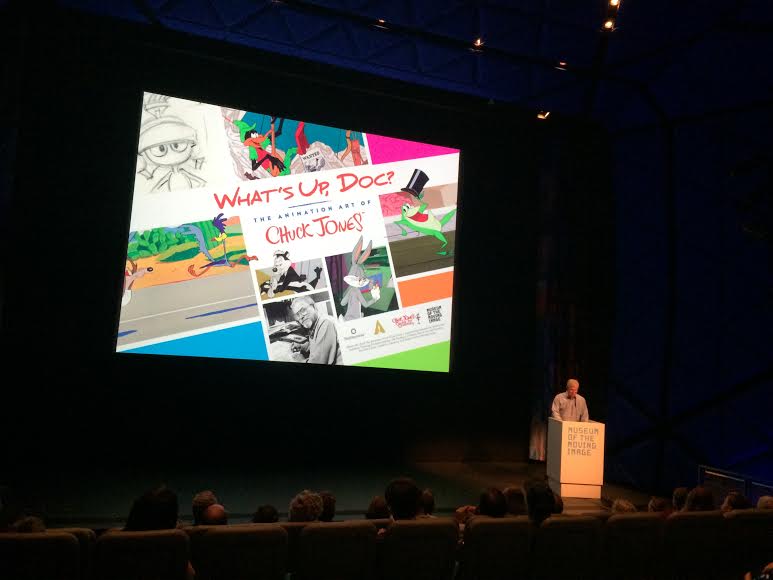 Remember when Bugs Bunny used to dress up as a girl, or Daffy Duck tried to convince Elmer Fudd it was rabbit season? On Saturdays and Sundays, you can watch a collection of Chuck Jones' personal favorite Looney Tunes cartoons. See Daffy Duck, Pepe Le Pew, Bugs Bunny and the rest of the gang as they take you on a journey back to your childhood couch. Movies start at 1pm and run for approximately 56 minutes. Tickets are free with admission on a first come, first served basis.
Take part in a make-your-own-animation workshop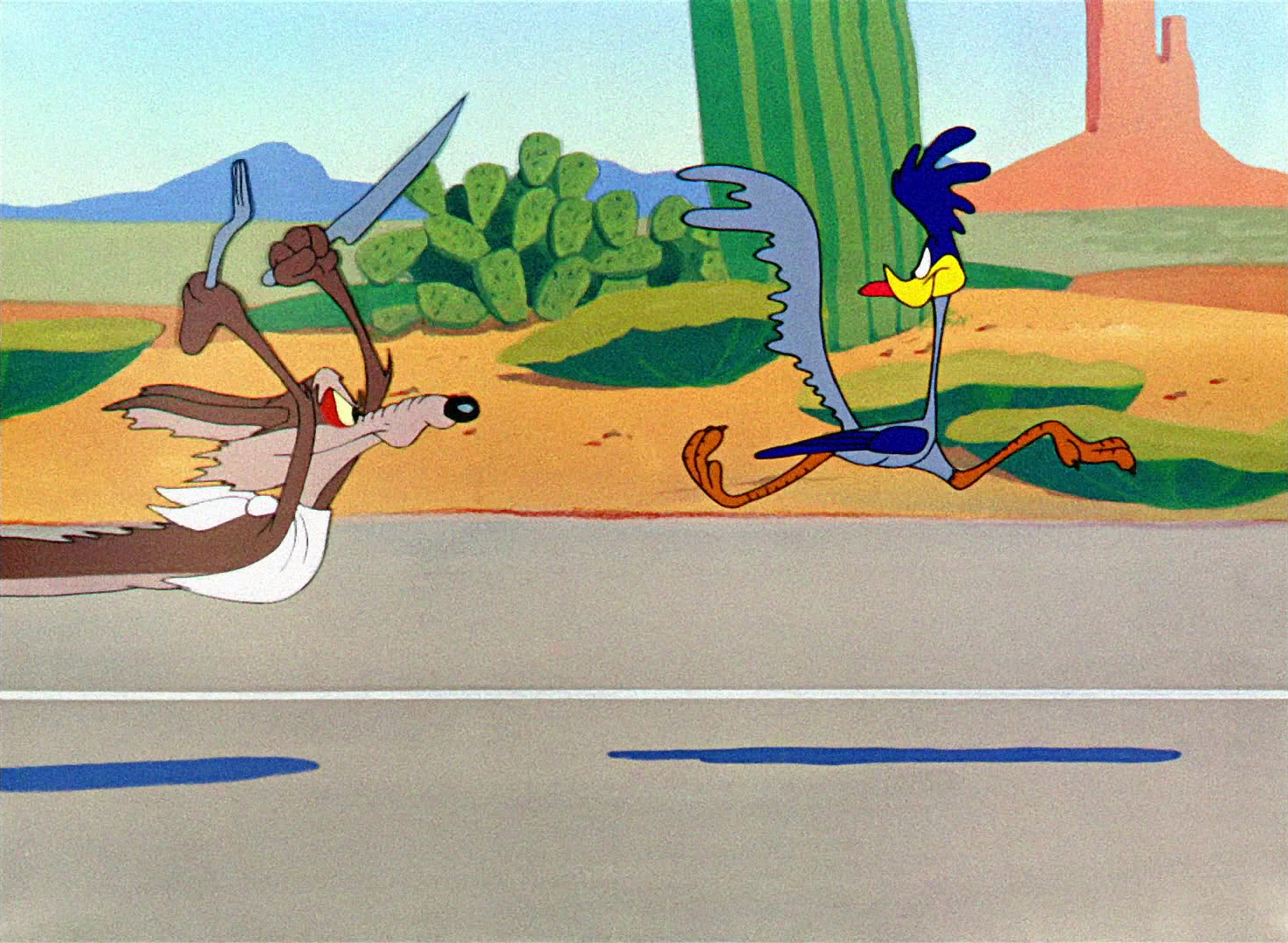 On Saturdays, kids ages seven and up can drop in for Animation Takeover in the Moving Image Studio. Using pencils, crayons, cameras, computers, and tablets, young artists will be able to explore the animation process from start to finish. Even cooler: Kids can act as director by constructing character sketches, drawing a flip book and making a short animated video. The studio is open from noon to 5pm every Saturday, and is free with admission.
If you're planning to check out the exhibit on the weekend, come hungry! There are tons of local vendors waiting right outside the museum with delicious treats to please everyone in your party. From risotto balls and Kimchi hot dogs to slush puppies man-powered by a bicycle, you are sure to leave with a happy, full stomach. There are also vintage and local treasures to explore, as well as a mini farmers' market, so be sure to bring some cash.
Hours and Admission
Location: 36-01 35 Avenue, Astoria, NY 11106
Admission: $12 adults, $6 children 3 to 12 (under 3 are free). There is free admission on Fridays from 4 to 8 pm.
Hours: Wed–Thu: 10:30am–5pm; Fri: 10:30am–8pm; Sat–Sun: 11:30am–7pm
How to get there: Take the N or Q train to the 36th Avenue station in Astoria.
Photo credits: Chuck Jones Center for Creativity; film stills courtesy of Warner Bros