If you happen to be walking on 19th Street and 10th Avenue right under the High Line and see a random, suburban-looking house that doesn't seem to belong in New York City, you might want to walk over and investigate. Yayoi Kusama's "Give Me Love" installation is hiding behind those inconspicuous walls at the David Zwirner Gallery in Chelsea. It's super kid-friendly and we guarantee you're going to want to experience it before it closes on June 13. Here's why:
How it started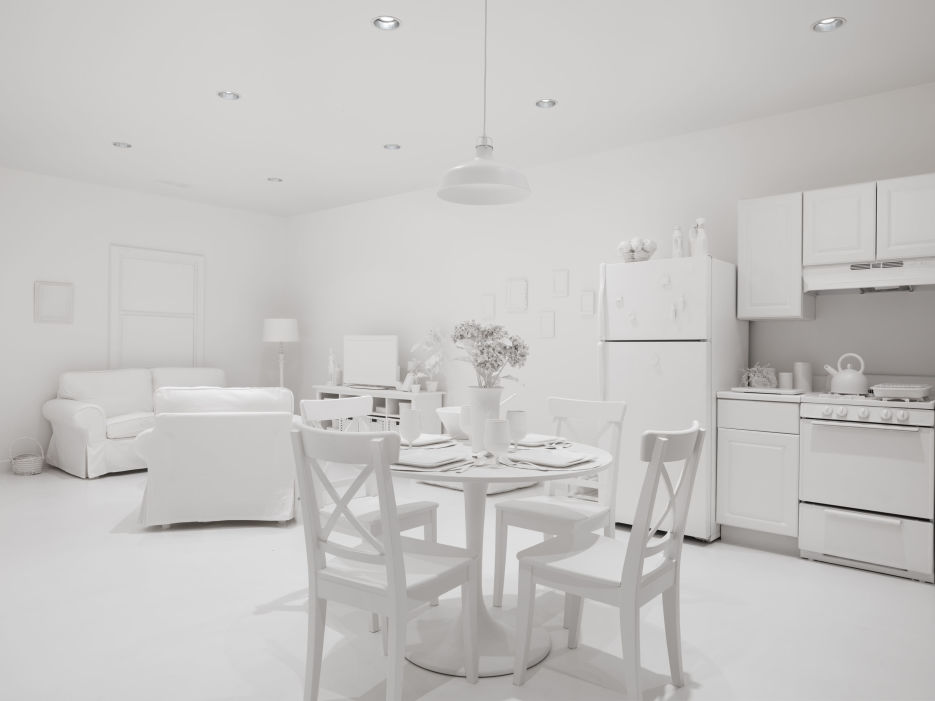 Artist Yayoi Kusama is known around the world for her polka-dot art. The spaces she creates are open and clean, allowing kids and adults to turn them into their own works of art. Visitors are encouraged to apply stickers as they wander through the exhibit. She designed the set in New York to be completely white—blank walls, picture frames and shelves, a desk, a fully-set table and kitchen, and even a dog bed.
The Obliteration Room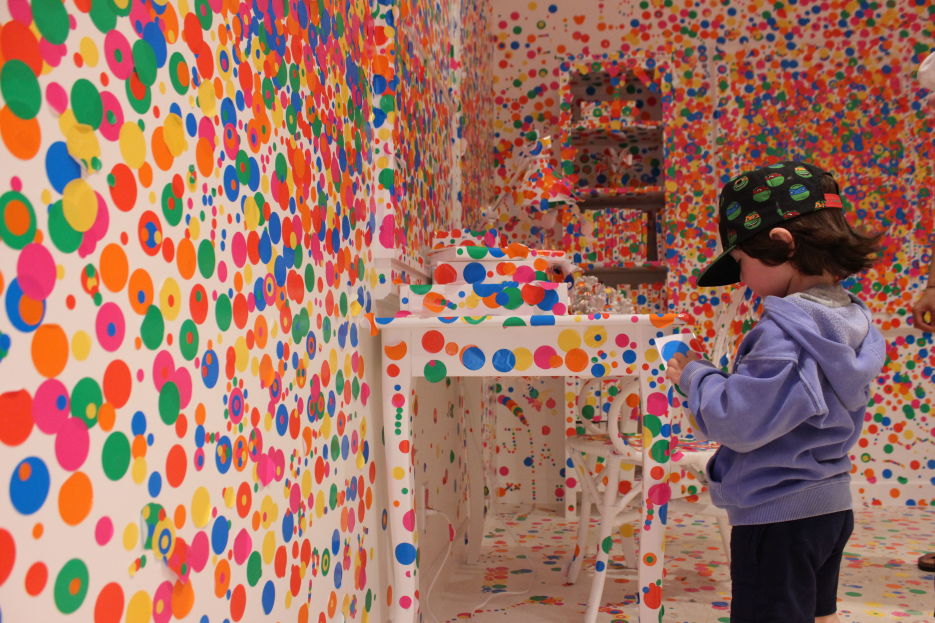 Inside the Obliteration Room, you can apply the famous dots anywhere you can get your hands on, including house plants or even the ceiling. (To say my toddler had a ball doing this would be an understatement!) Don't be surprised if you leave with a few dots decorating your own wardrobe.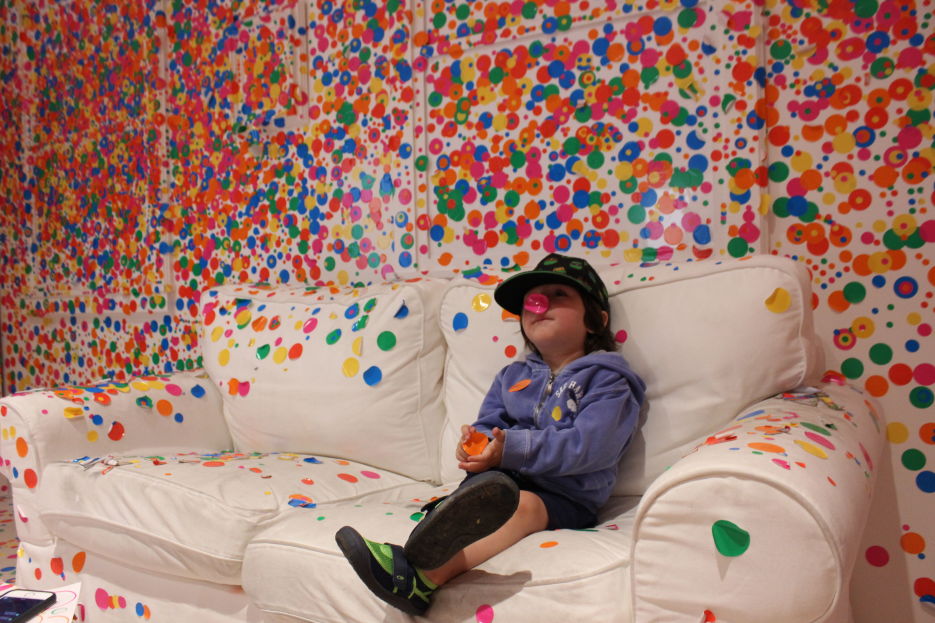 One of the best was to introduce art to little ones is to have them become part of the exhibit or project. This installation encourages kids to use sensory skills to the max through colors, touch and their own creativity to make the space unique.
Dots for days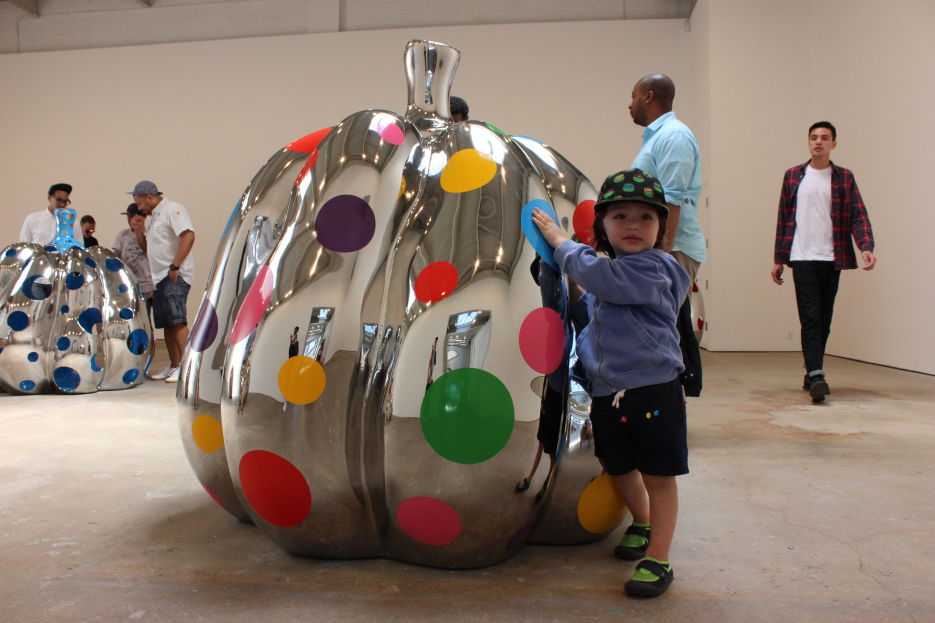 Outside the Obliteration Room, you'll also find six oversized stainless steel pumpkins decorated with large, colorful polka-dots. Kids (and adults!) can run around them and look at themselves in the mirror surfaces. One thing to keep in mind: Don't touch the pumpkins.
Hours and Admission
Location: David Zwirner Gallery, 519 West 19th Street, Manhhattan
Dates: Through June 13
Hours: Tuesdays through Saturdays, 10am to 6pm
Cost: Free
Originally posted on MommyNearest.com