One of our favorite things to do in October with the kids is picking out the pumpkin they will take home and carve. There are tons of events coming up (see my list of 10 best on Mommy Nearest here) where you can grab one, but it's a lot more fun to head out to a patch, get a little dirty and claim your own. Here are our favorite places to hunt and go pumpkin picking around NYC:
Pumpkin Picking NYC: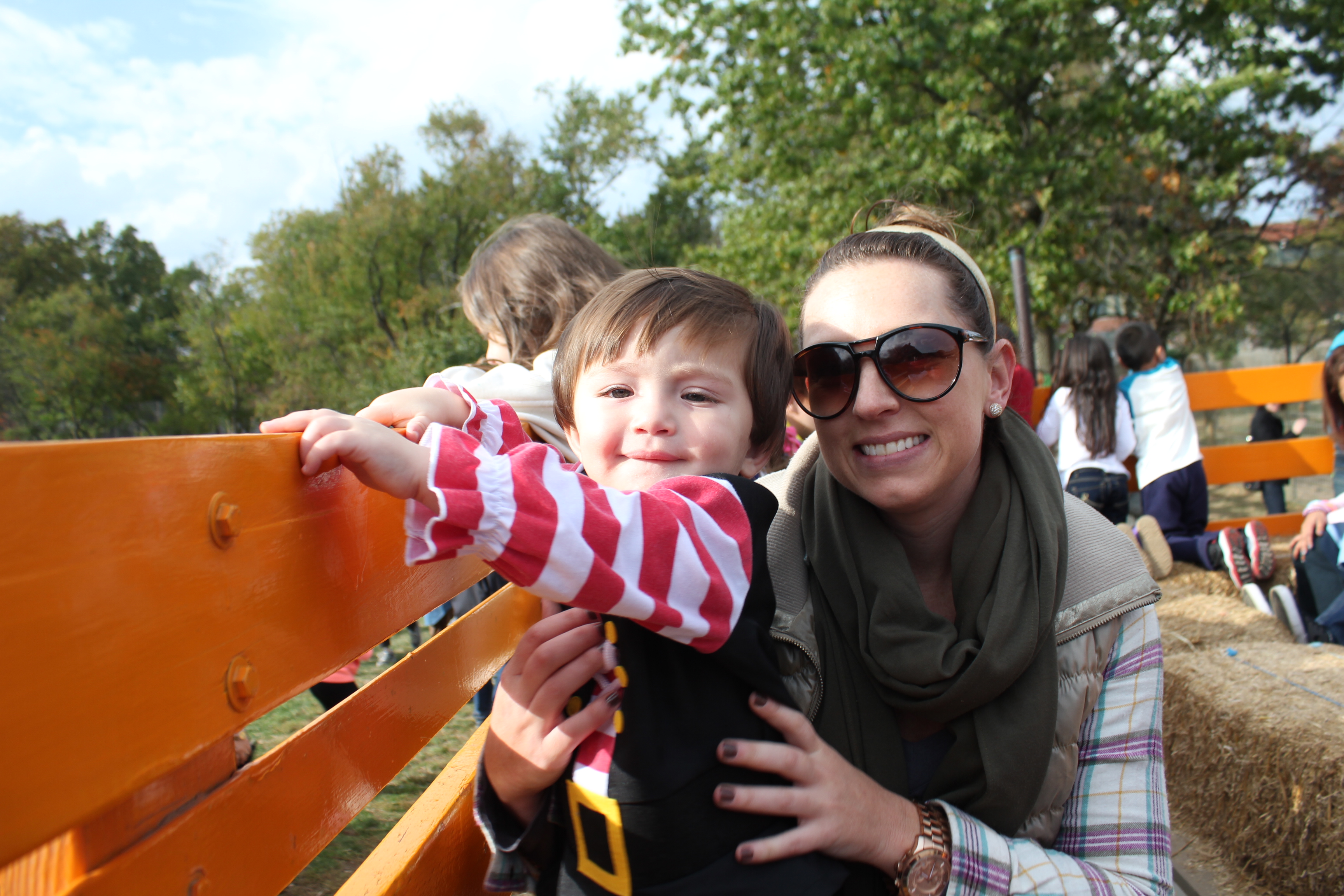 The Queens County Farm Museum sets up quite the make-shift pumpkin patch. Throughout the month of October, you can stop by and peruse their large selection of multi-sized pumpkins and gourds. On weekends (and Columbus Day), you can even take a trip through their Amazing Maize Maze—a three-acre corn labyrinth! They also have the Children's Fall Festival coming up on October 26 where you can take hayrides, pony rides and watch pig races.
Cost: Free to enter pumpkin patch. Prices to other events vary; click here for information.
Right in the heart of Staten Island's Historic Richmond Town, you'll find a sea of orange waiting for you to explore at the historic Decker Farm. Pick out a pumpkin to take home, jump on a hayride, run through the cornstalk maze and tour the farmhouse from the 1800s. There are also shuttle buses available to take you from the parking lot to the farm. (Note: Decker Farm will be closed on October 11 for Rome Through Richmond Town.)
Cost: $5; children under 1 free.
Outside NYC:
It's always fun to get out of the city for the day, and Weed Orchards is only about an hour away. Venture through the pumpkin patch to find your favorite large squash, while taking in a spectacular view of the changing leaves on the trees surrounding the farm. During the Pumpkin Festival (October 18 and 19), you can take hayrides, get your face-painted and even participate in pumpkin-themed crafts—all for free.
Cost: Pumpkins are .59 cents per pound; parking is free.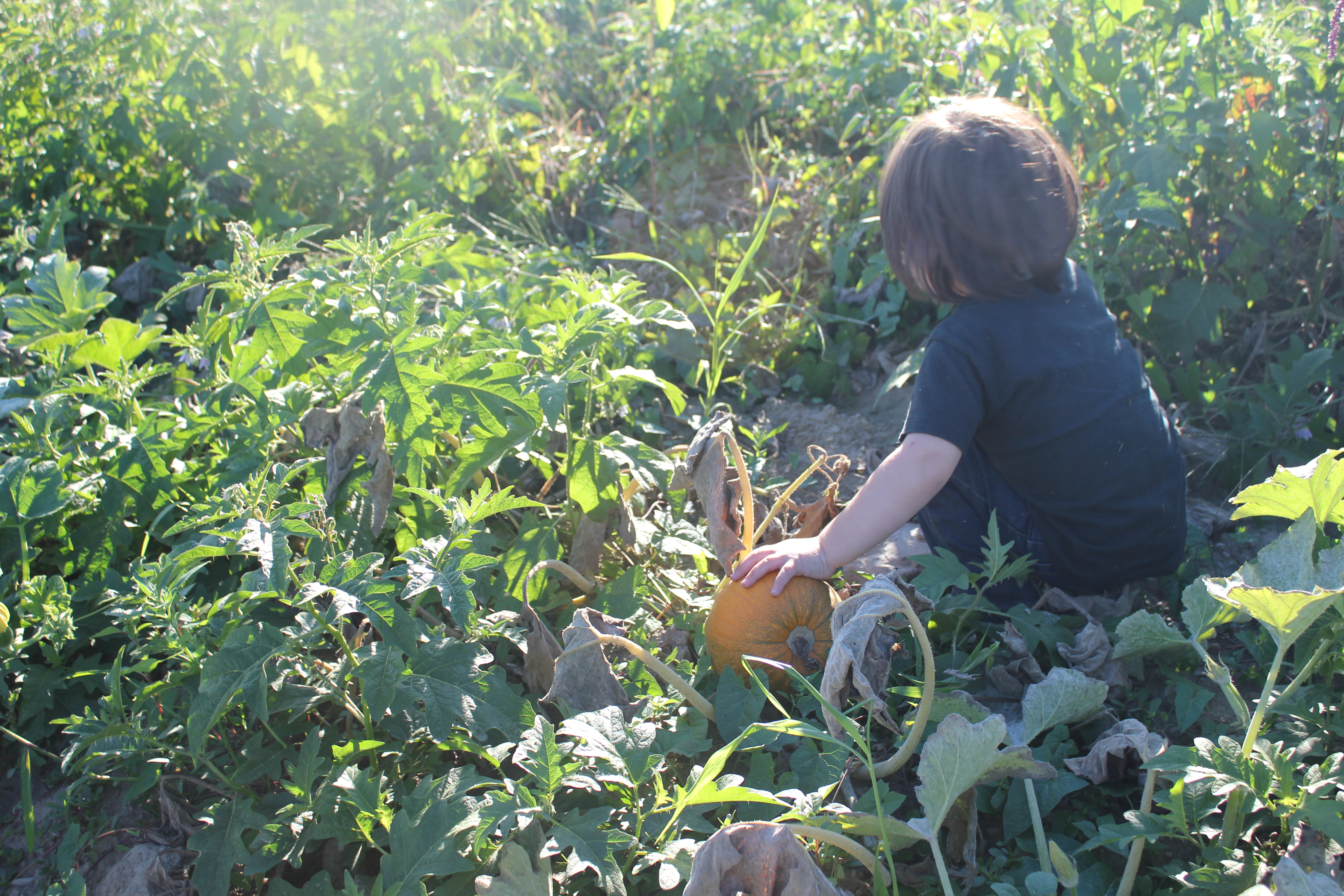 If you really want to muck through a real pumpkin patch, head up to Stuart's Fruit Farm. Here, you can walk into the actual patch and try to find your favorite pumpkin like a treasure hunt! There's tons of other fun activities to explore, including weekend hayrides, and lots of delicious homemade goodies to enjoy after trekking through the patch. (Note: All items are cash only.)
Cost: Pumpkins are .79 cents per pound; parking is free.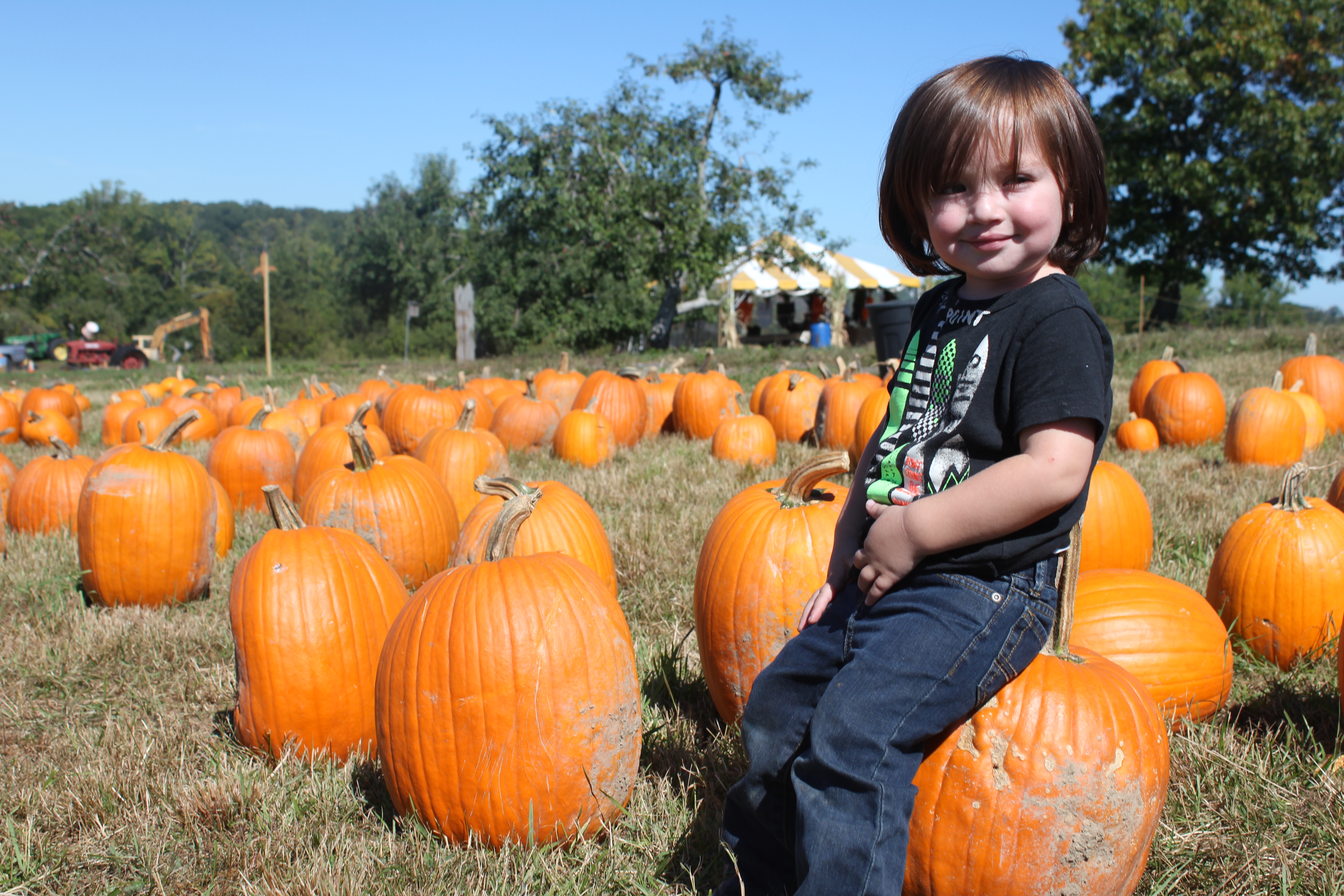 Outhouse is, by far, one of our favorites—and it's one of the most popular in the tri-state area (arrive early as they tend to attract quite a large crowd on weekends). You'll be greeted by a large field of orange, as well as plenty of Halloween decorations to take home. Be sure to bring the camera along as there are lots of fun props and old tractors to climb on and explore.
Cost: Pumpkins are .79 per pound; $5 parking fee on weekends.
Where does you family go pumpkin picking? Let us know below!
Originally published on MommyNearest.com