Peep! Peep! Thomas the Tank Engine is steaming his way around the country this summer on his annual Day Out With Thomas Tour and this year he's celebrating 70 years of friendship with his friends! That's right—you and the kids can jump on the real steam engine pulled passenger train for a tour of the countryside! Of course, Maximo loved it last year so we'll be going again this year when he pulls into Philipsburg, NJ.
As if we didn't already have Thomas overload – did you also know that the Thomas Land Amusement Park is set to open in August? Maximo will be heading up shortly to give you a full play-by-play of this new toddler adventure just outside of Boston shortly.
But, in anticipation, here's a sneak peek into the train ride we did last year, and why you might want to join us for our traintastic summer plans.
Gear up for the main event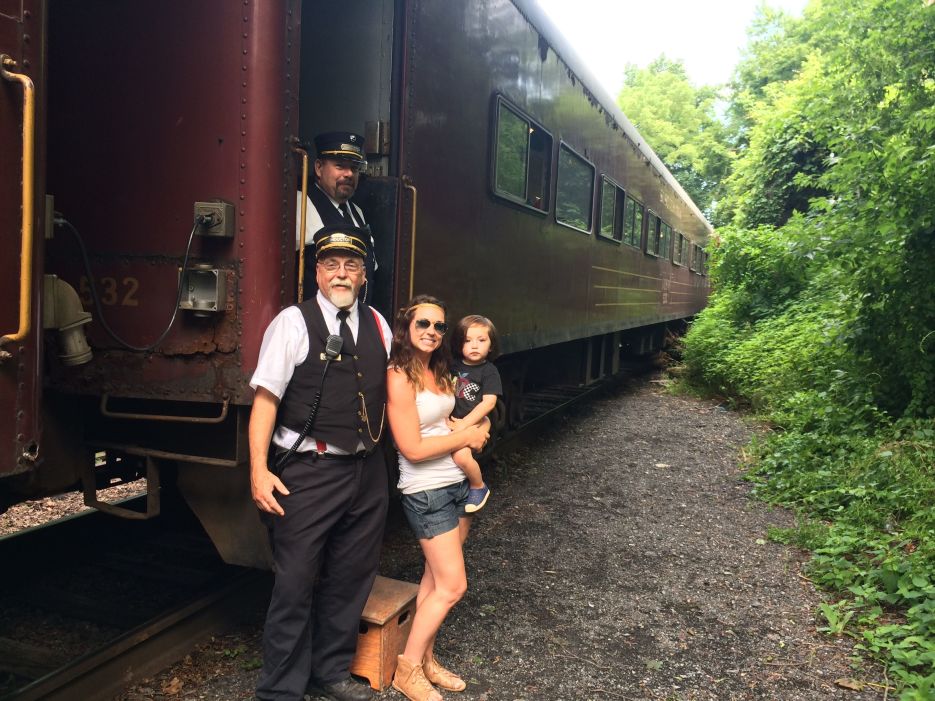 Hosted at real train stations throughout the United States, families get to experience an old-fashioned passenger train ride, complete with a real steam engine (spouting off steam!), ticket booth, conductors and coal. Kids also have the chance to grab a photo with Thomas before he takes off. The train ride itself lasts about 25 minutes, and departs immediately on time.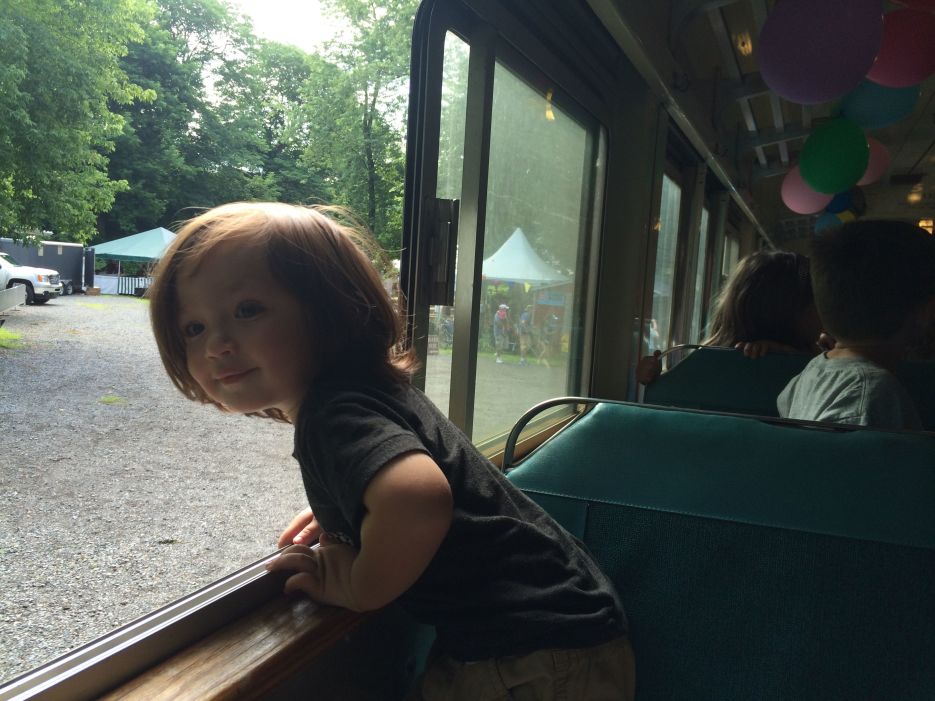 While the passenger cars don't allow strollers, there is a parking area for them beside the boarding area. We also recommend grabbing one of the open window seats so your child can see and point at the scenery outside!
Meet Sir Topham Hatt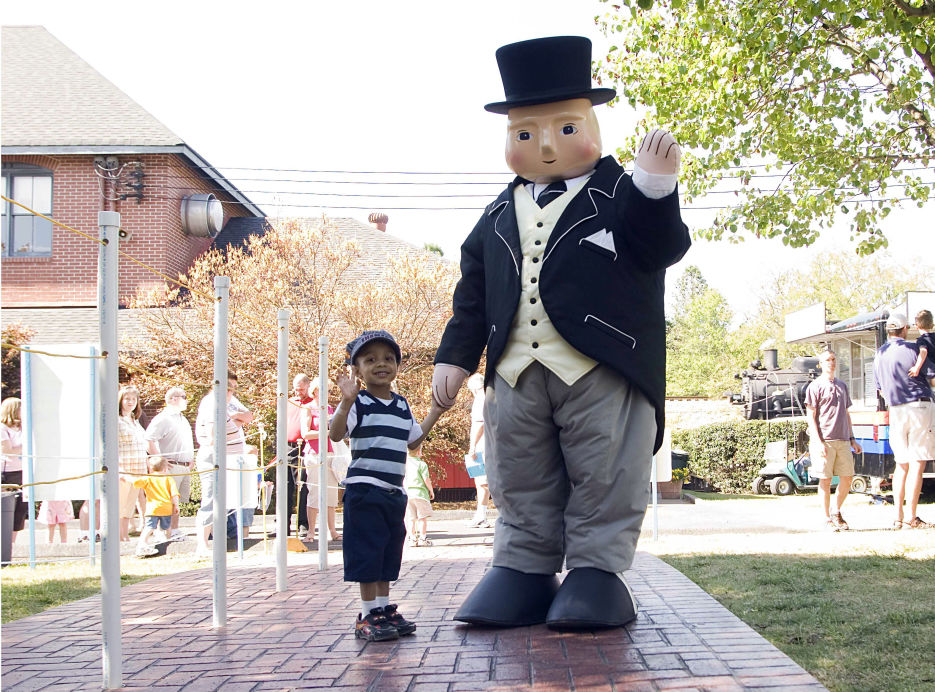 There's a special guest appearance by Sir Topham Hatt—the man who oversees all of the engines on Sodor—so be sure to stop by for a quick photo. We were told he's curious to know who your favorite engine is—Thomas, Percy, Henry or Belle. Or maybe it's Cranky the Crane!
Explore Imagination Station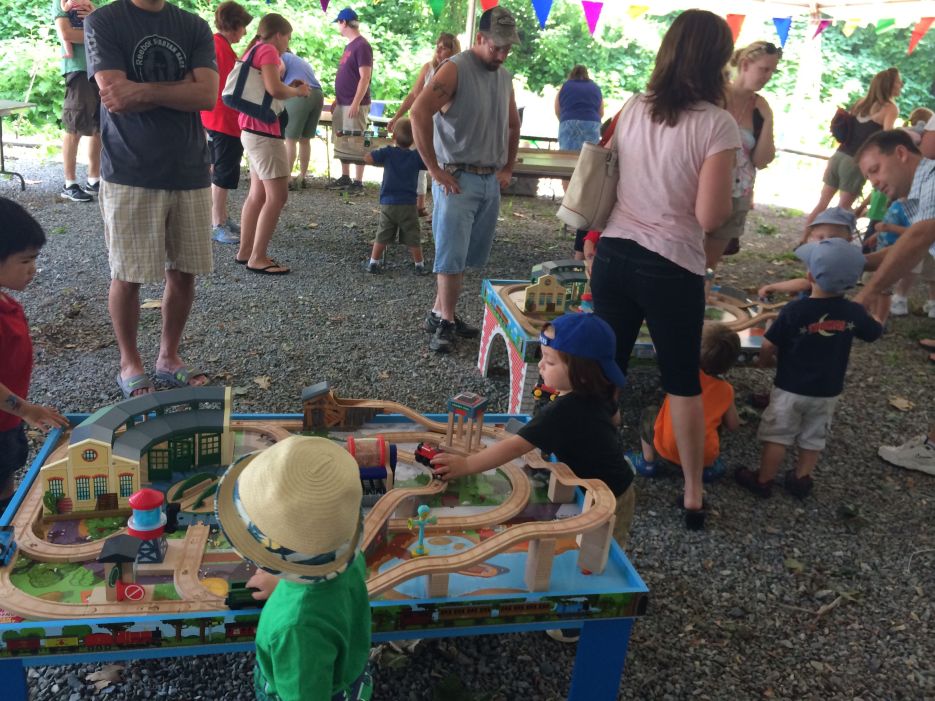 After the ride, kids can spend time at Imagination Station. Wooden and electronic train tables are set up for the kids to play with—they can even reenact the train ride they just took with these mini versions. Other activities include temporary tattoos, color stations and craft activities (we were fans of the design-your-own-railway project).
DATES AND DETAILS
Where to catch the train:
New York and surrounding areas: Utica, NY (June 26-28); Phillipsburg, NJ (July 10–12, 17–19); North Conway, NH (July 10–12, 17–19).
To view a full listing of dates and locations, click here.
Cost: Tickets are $16 to $36 per person (the prices vary by location). It's recommended that you arrive one hour before your departure time. Book your tickets online here.
This post was originally posted on MommyNearest.com.